High Pressure Water Jetting
High Pressure Water Jetting is a quick and easy way to unblock drains and clean out pipes and is often the simplest solution when accosted with drainage issues.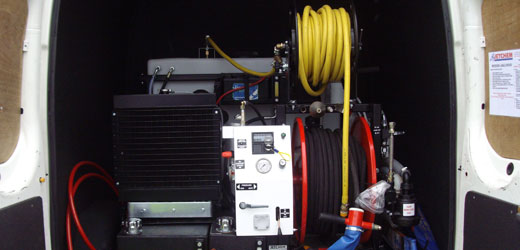 We use the latest high tech mechanical cleaning jets which have been designed to be powerful enough to remove the most suborn blockages whilst being kind to the environment. The units operate by generating high psi pressure that blasts water jets at targeted areas, removing the need for high toxicity cleaning chemicals.
When conventional drain rods cannot shift the blockage in a drain, high pressure water jetting is the next step and in most cases the solution.
The units can be used for a number of applications away from blocked drains and pipes including; surface preparation, graffiti removal, general surface cleaning and de-scaling to name a few. We can supply units for all of the above and more.
If you would like to find out more about our water jetting services or any of the services we provide simply get in touch and we will be happy help.